What is LASIK?
LASIK, which stands for laser in-situ keratomileusis, is a popular surgery that can correct vision in people who are nearsighted or farsighted, or who have astigmatism.
It's one of many vision correction surgeries that work by reshaping your cornea, the clear front part of your eye, so that light focuses on the retina in the back of your eye.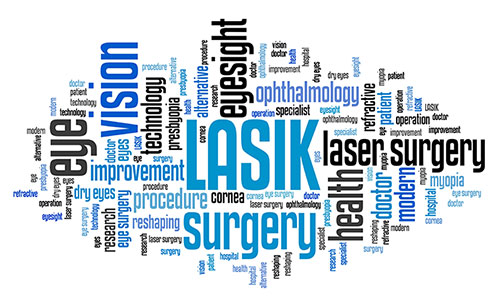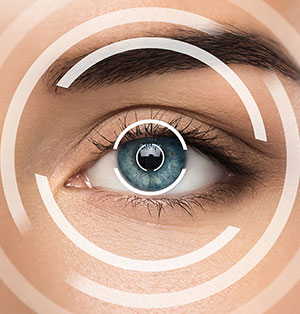 Is LASIK eye surgery right for me?
Do you see nearby objects but have a hard time seeing objects in the distance?
Do you see distant objects but have a hard time seeing objects that are nearby?
Do you have a moderate degree of Astigmatism, which causes overall blurry vision?
The best way for you to determine if you are a candidate for LASIK eye surgery is with a personal, one-on-one consultation with an experienced LASIK Consultant at Utah Eye Centers.
HOW DO I FIND OUT IF I AM A CANDIDATE FOR LASIK?
The best way to find out if you are a candidate is to ask your eye doctor or come visit one of our centers to receive a free consultation. Your eyes will not be dilated at the time of your consultation, and you're free to wear glasses or contact lenses. A LASIK consultant will perform a series of important scans to gather information to determine if you are a candidate for LASIK. During the consult, the LASIK consultant will discuss all your vision correction options and answer any questions you may have. Feel free to bring a friend or family member and plan on being at our office approximately one hour.
WHAT TECHNOLOGY DO YOU OFFER?
The Utah Eye Centers uses the latest iFS IntraLase Laser and the Star4 VISX laser. The iFS Intralase Laser replaces the hansatome blade for flap creation and makes the LASIK procedure safer than ever before. Advanced CustomVue Laser Vision correction is an individualized laser vision correction procedure that combines the WaveScan WaveFront System and the Star4 VISX Excimer Laser with Iris Registration. This combination enables the surgeons to measure unique imperfections in a person's vision and design an individualized treatment.
WHAT'S THE DIFFERENCE BETWEEN STANDARD LASIK AND CUSTOM LASIK?
We offer Customized Wavefront-guided LASIK technology. This means your eyes are individually mapped, "fingerprinted," and your specific eye imperfections are identified. The information is then taken to our VISX laser which precisely treats your individual prescription. The combination of Wavescan technology and the VISX–exclusive algorithms allow the surgeons to obtain measurements 25 times more precisely than the standard LASIK measurement method. In addition to the enhanced eye measurements, when compared to standard LASIK, Wavefront technology reduces glare and halos in your vision.
CAN LASIK CORRECT ASTIGMATISM?
With our latest technology now, we can correct a wide range of astigmatism, nearsightedness, and farsightedness. There are often patients who were told they were not candidates for LASIK in the past because of their astigmatism. We can determine if your prescription falls within treatable parameters during your free LASIK consultation.