Retina Disease
Retinal diseases are some of the most serious eye conditions. The retina is actually a part of the central nervous system. Like the brain, the retina has a limited restorative capacity.
Many dramatic advances have been created over the last three decades for treating retinal diseases. Our Retina Specialists' strive to stay at the cutting edge of both the art and science of treating retinal diseases. For patients to see the best results our specialists need eye doctors to catch the retina disease in the early stage so the surgeon can start an aggressive treatment; which is why yearly eye exams are so important.
It is important for our patients to understand that retinal diseases may still advance despite appropriate treatments. Even with the latest procedures, treatments, and methods performed there is no guarantee on their results. However, our surgeons are determined to provide the most advanced treatments and options possible for our patients to provide good results.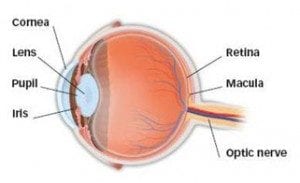 What is a Retina Specialist?
A retina specialist is an ophthalmologist who specializes in Diseases of the Retina and Vitreous. They have received substantial training, beyond the typical general ophthalmologist, in treating and handling diseases of the retina and vitreous. The disorders we specialize in treating include:
Diabetic Retinopathy
Macular Degeneration
Macular Pucker
Macular Hole
Vitreomacular Traction
Uveitis & Endophthalmitis
Retinal Vein Occlusions
Retinal Artery Occlusions
Retinal Dystrophies
Floaters & Vitreous Opacity
Retinal Detachment
Proliferative Vitreoretinopathy
Cystoid Macular Edema
Central Serous Retinopathy
Diagnostic Services
We provide the highest quality retinal imaging available in the intermountain region. Our imaging staff has a combined experience of over 35 years. We use the latest imaging systems including:
Spectral (Fourier Domain) OCT
High Resolution Digital Fundus Photography/Angiography
3D Ophthalmic Ultrasonography
Laser Interferometry