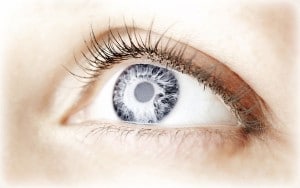 You get annual physicals and have your teeth cleaned at your dentist's office twice a year. How often should you have a vision exam? The answer: You should have your eyes examined every one to two years.
Have children? Children should have their first eye exam when they are 6 years old — earlier if you suspect a vision issue. Children who wear glasses or contact lenses should have annual eye exams. Timing exams in the summer or around the time of a new school year is a great idea; it can help make sure there are no vision issues and/or that a child's glasses or contacts are still treating any vision issues effectively.
For adults ages 18 to 60, health experts recommend getting an eye exam every one to two years. Seniors 61 and older should get annual eye exams due to higher risk factors for eye disease, including the most common one, age-related macular degeneration. Annual eye exams can also help detect glaucoma early. If you have vision insurance, vision checkups are typically a covered benefit and are allowed every one or two years. (Check with your vision insurance provider if you have one for information specific to your plan).
Checkups are an opportunity for us to spot eye issues and problems at a time when they are the most treatable and you have the greatest number of options for addressing them. If you have an eye issue in between exams, consider making an appointment to discuss it. We have many different ways to address and manage eye conditions such as dryness.
At Utah Eye Centers, we have convenient locations in Bountiful, Ogden, Orem and Salt Lake City where our experienced doctors and staff offer comprehensive vision examinations. Each location has a full-service, state-of-the-art ophthalmic practice where we provide a broad range of procedures and use advanced diagnostic technology and vision correction products to properly treat and enhance your vision quality. Simply put, we do it all!
We also offer a variety of appointment times to accommodate your busy schedule. Need an appointment? Call Utah Eye Centers today to schedule one today at 801-476-0494.