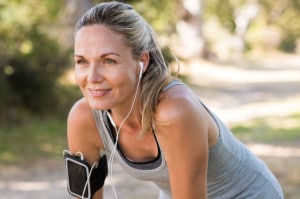 Thinking about LASIK surgery? LASIK is one of the safest elective surgical procedures available today. Millions of Americans have had LASIK eye surgery to correct their vision since it was introduced more than two decades ago.
Wouldn't it be nice to never have to worry about glasses or contacts again? With the LASIK procedure, you get to wake up every day with clear vision. Being active and traveling is much easier, too. After you get LASIK, you will not have to worry about bringing your glasses with you on trips or to remember to bring solution for your contacts.
Even if you weren't a candidate for vision correction via LASIK before, you may be now. With our latest technology, we can correct astigmatism, nearsightedness, and farsightedness. The best way to find out if you are a candidate is to visit one of our centers to receive a free LASIK consultation. Make an appointment by calling us at (801) 476-0494. Your eyes will not be dilated at the time of your consultation, and you're free to wear glasses or contact lenses. A LASIK consultant will perform a series of scans to gather information to determine if you are a candidate for the surgery.
Think LASIK is too expensive? Get the facts. LASIK is more affordable than many people think, and we have a variety of payment and financing options. At Utah Eye Centers, we use the latest in vision correction technology that makes the LASIK procedure safer than ever before and helps us to better measure unique imperfections in a person's vision and design an individualized treatment.
Through our Customized Wavefront-guided LASIK technology, your eyes are individually mapped, "fingerprinted," and your specific eye imperfections are identified. The information is then taken to our VISX laser, which precisely treats your individual prescription. Our surgeons can obtain measurements 25 times more precise than the standard LASIK measurement method!
At Utah Eye Centers, we offer a wide range of vision care services for adults and children. Learn more about us on our website: http://www.utaheyecenters.com/