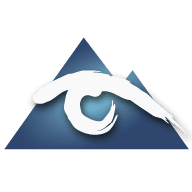 At the Utah Eye Centers, our foremost goal is to ensure that your eyes are healthy. We approach that goal with a combination of expertise and state-of-the-art technology, which we apply to every aspect of our practice. We are pleased to offer patients a wide array of services, including ocular exams, screening for and monitoring of conditions such as macular degeneration and diabetic retinopathy, glaucoma treatment, and surgical treatments for cataracts. Wearers of contact lenses and glasses will find a wide selection in our Optical Center. Meanwhile, refractive surgeries like LASIK and PRK are performed by our board-certified ophthalmologists for patients who wish to become less dependent on corrective lenses.
Over the years we have become the main referral center for many of the eye care providers in Northern Utah along with surrounding states. Our doctors are among the leading ophthalmologists in the nation for refractive (LASIK) procedures and new technology (multi-focal) IOL's and Cataract Surgery.
Interested in more information about us or a procedure? Contact us and we will contact you shortly.
OUR HISTORY
The Mount Ogden Eye Center was founded in 1996 by Mark Ballif, M.D. and was immediately joined by Dane Dansie, O.D. who he had practiced with since 1987. The Eye Center was the first free standing eye center of its kind in the area. In 1996 Scott Sykes, M.D. also joined the practice, and in 2000 Michael Wilcox, M.D. became a part of the group. In 2002 John Armstrong, M.D. joined.
The Bountiful office, located in the Renaissance Towne Center, opened in 2004 with the goal of better serving Davis County, Utah residents. Robert Wing, M.D. joined his practice with the Bountiful Hills Eye Center in 2007. In the fall of 2008 Keith Linford, O.D. joined the practice full time, and Jed Poll joined in 2009. Claron Allredge, M.D. joined the practice in 2011 and added his offices in Salt Lake City, Utah and Layton, Utah.  In 2013 the name changed to the Utah Eye Centers, to more easily encompass each of our offices.
Dr. Ballif also headed the formation of the Mount Ogden Surgical Center, an adjacent multispecial surgical center offering our patients a convenient alternative to a hospital for their surgical needs. This is also the only one of it's kind in the area.…